FROM HOTEL CLITUNNO REACH THE BEACH
IN JUST 5 MINUTES
HOTEL CLITUNNO IN MISANO ADRIATICO
THE HOTEL IS JUST 5 MINUTES WALK FROM THE BEACH

---
Even though Hotel Clitunno is not on the seafront, we can absolutely ensure its excellent position.
Hotel Clitunno is situated in a very quiet residential area, far from the busy streets, so you can enjoy a real healthy relax. At the same time, the Hotel is only 5 minutes far from the sea and very close to the commercial area of Misano Brasile where you can find shops, arcades, cafes and ice cream parlours.
You can go to the seaside walking across the Parco del Sole (Park of the Sun)
A beautiful wooded park with benches, children's playground with a delightful Baby Park, bowling green, mini-soccer and basketball field.
The Parco del Sole is the heart of Misano Brasile activities. Dance evenings, street markets, parties, animation for adults and children…only 200 metres far from the hotel!
Thanks to the excellent position of Hotel Clitunno, you can count on a private fenced parking with 36 spots, a 66 square metres swimming pool, a big area with beach loungers and parasols, two relaxation area with tables, chairs and sofas where you can enjoy a cocktail or a soft drink in good company…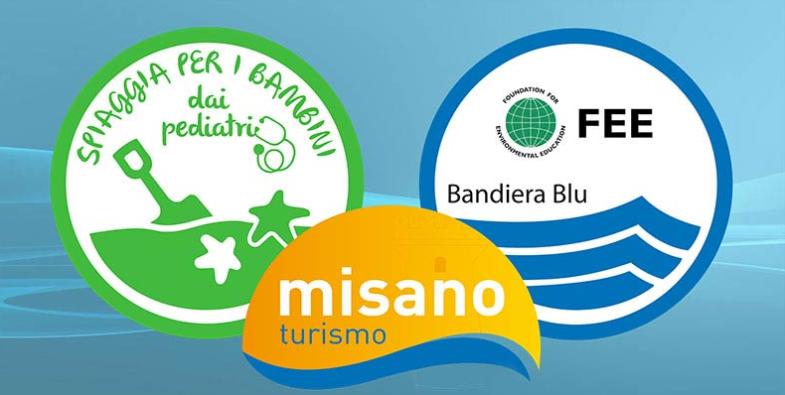 Misano World Circuit Marco Simoncelli

---
From Hotel Clitunno in Misano Adriatico you can reach the Misano World Circuit Marco Simoncelli in 8 minutes by car.
ADDRESS
Viale Bernini, 3 - 47843
Misano Adriatico (Rn)
PHONE NUMBER & FAX
Tel.
+39 0541 610446
Fax
+39 0541/610058
MISANO ADRIATICO

---
Misano Adriatico is very appreciated by local and international tourists for its large modern equipped beach, the charming ancient hamlet and the lively city centre with a rich variety of amenities.
The bathing areas along the beach of Misano Adriatico, easily accessible on foot from Hotel Clitunno, are fully equipped with amenities for bathing, sport and leisure.
The sea of Misano is perfect for every kind of tourist to enjoy the best holidays.
Since 1987, the Misano Adriatico coast is included in the Blue Flag Beach of Italy, a special recognition for high-quality beaches. A long cycle path connects Misano Adriatico with Cattolica, Riccione, Rimini and the other beautiful cities of the Riviera Romagnola.
In Misano Adriatico the guests can have fun on the beach but also enjoy pleasant moments walking in the fascinating historic town centre of Misano Monte.
Here you can visit valuable monuments like San Biagio Church or the ancient tower, the only remains of Malatesta's Castle.
The panoramic position of the city centre, overlooking the sea, gives you the chance to enjoy a wonderful view of the entire Rimini coast.
In Misano Adriatico, you will find lots of entertainment opportunities for young people, a great number of discotheques and open air bars both along the promenade and in Misano Monte.
If you are looking for an unforgettable evening, choose Portoverde, the ideal location to discover the trendiest bars and the most exciting discotheques of the Riviera Romagnola.